Lyric is proud to announce that the AKG Lyra was recently declared Winner in the 36th NAMM Tec Awards in the Microphones-Recording Category. The Hi-definition USB mic has become a fast favorite amongst consumers thanks to its clear sound and ease-of-use.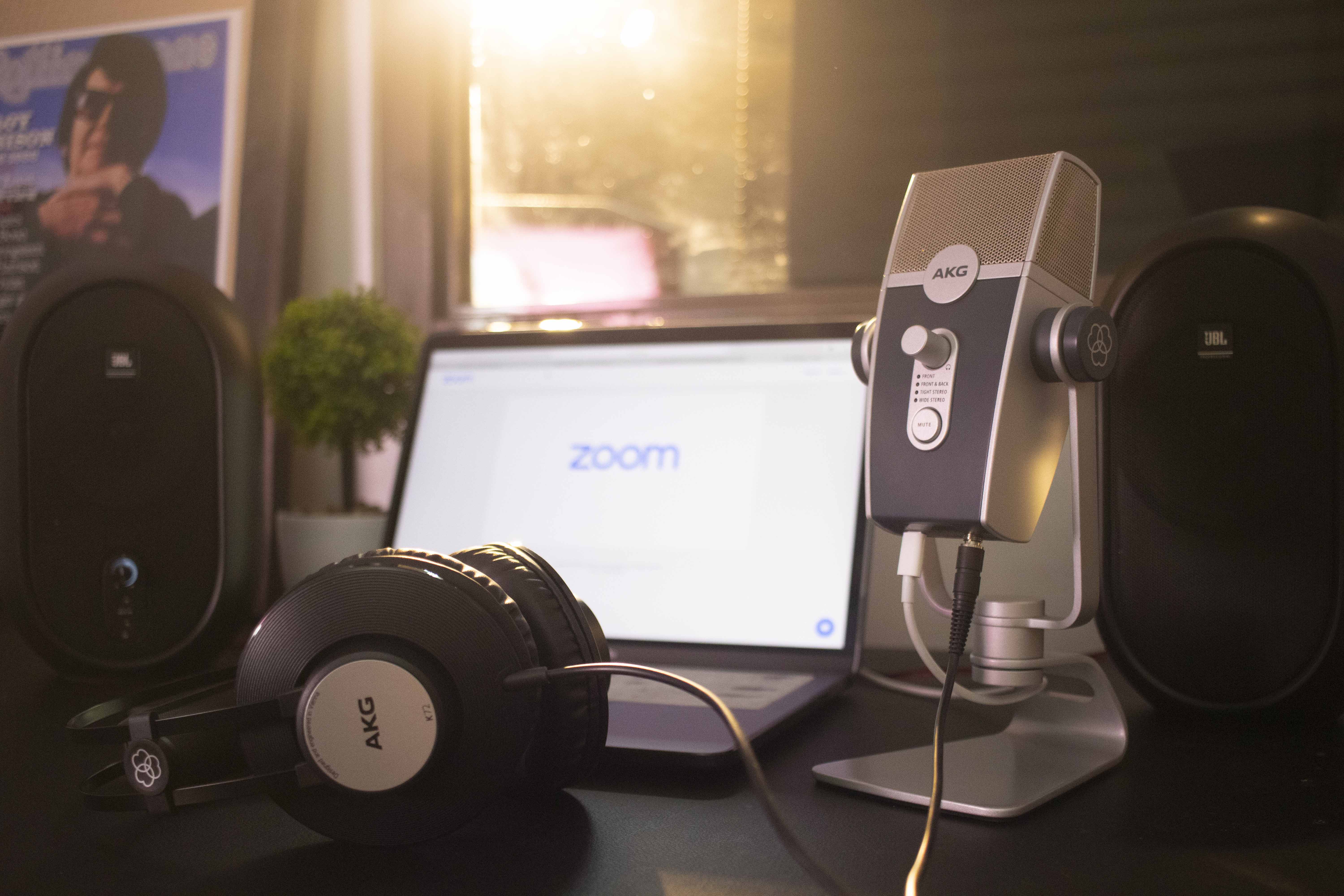 With its retro-futuristic form, the AKG Lyra certainly turned heads when it was first introduced. Clearly, it was designed to be seen with vloggers in mind.
Of course good looks are nothing without performance. Its four-capsule mic array can be used in Front, Front and Back, Narrow Stereo, and Wide Stereo modes (via a four position knob at the mic's back) resulting in a wide variety of applications including solo podcasting, one-on-one live interviews, and even small ensemble music performances. Lyra has high resolution 24-bit/192kHz converters.
It also has a Headphones out for monitoring with its own volume knob conveniently placed in front of the mic. All you need is your device, earphones, and the Lyra; it is its own interface.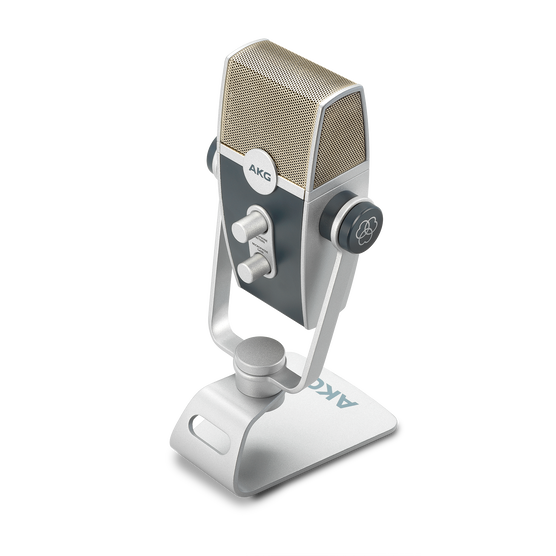 The Lyra comes with a USB type-C to USB type-A cable so you simply plug into your PC, Mac, phone or tablet and you're ready to go*. If you own a Lyra, or considering getting one for podcasting or recording, here are a few tips:
--Adjust the Microphone Gain knob carefully and slowly: Lyra is a sensitive mic that delivers both volume and clarity even at its lowest settings.
--Positioning the Lyra and selecting the proper mode is essential to avoid or minimize ambient noise. For example, use Front to capture your voice (the polar pattern is cardioid by the way). If you set it to other modes, you will hear, say the air-conditioner behind the mic, or the traffic outside if you live in a noisy environment. If you do have a quiet room, you can experiment with the other modes for added ambience, if desired.
--The Lyra comes with its own equally gorgeous stand but you may use your own boom stand or similar to isolate the mic from table noises you might accidentally make.
--If you have the Lyra on a boom stand and don't have a windscreen/pop filter, place the mic upside down. This will minimize air being pumped directly into the capsules that results in plosives (them b's and p's in words like "bubblebath" or "pepper powder")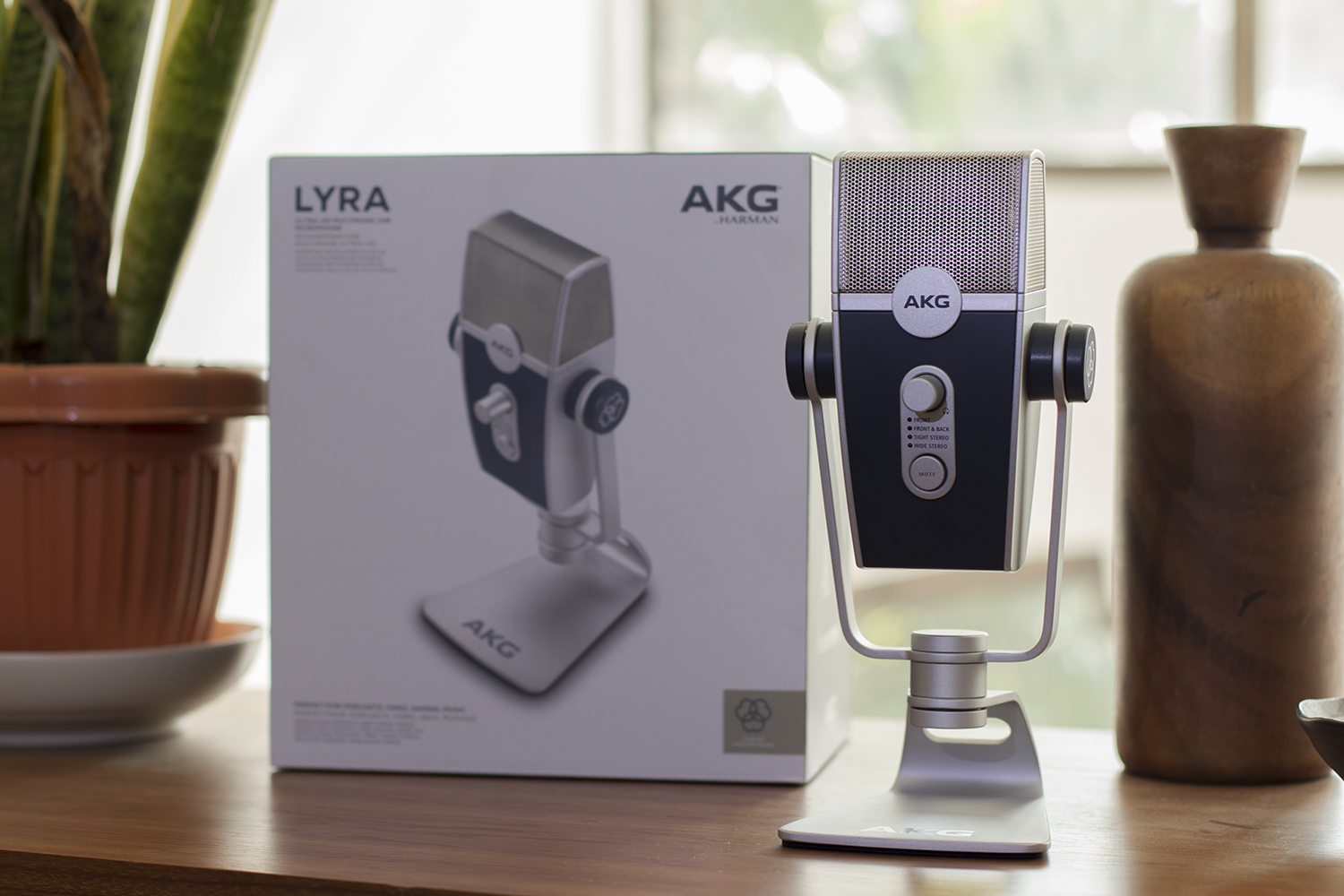 The AKG Lyra is available at a Lyric branches, Lyric LazMall, Lyric Shopee, and of course here on our website.
AKG and other Harman products are officially distributed in the Philippines by Lyric
*Please do take note of the System requirements: Windows 8 or higher, Mac OS 10.7 or higher, Android 9 or higher, iOS 10 or higher. iOS support may require Apple Camera Connection Kit, Android support may require OTG adapter cable, available separately. 24-bit/192kHz maximum audio performance is dependent on host device and software capabilities.